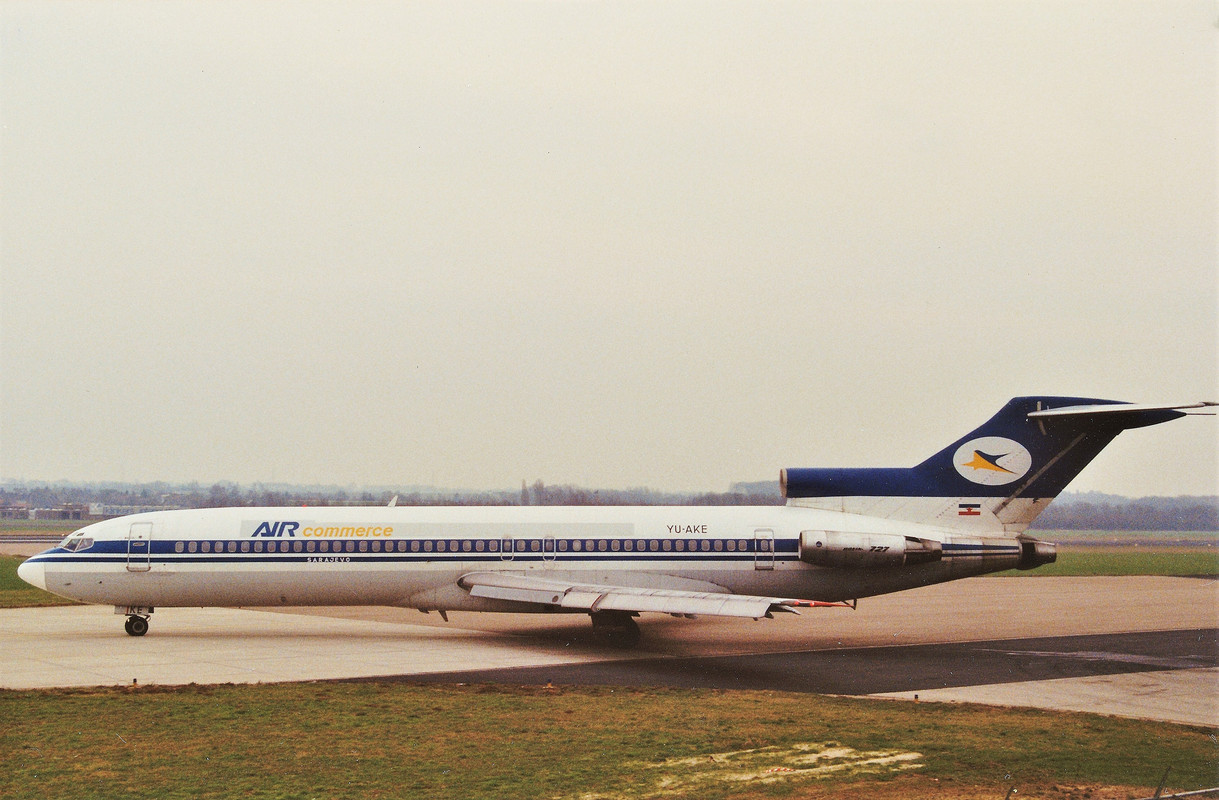 Maastricht Airport februari 1992.
Air Commerce was zo'n dubieus embargo-ontwijk maatschappijtje van het Joegoslavische JAT ten tijde van de Balkanoorlog. B727-200 YU-AKE vloog in dit, ten opzichte van JAT, ietwat gewijzigd kleurenschema regelmatige vluchtelingen vanaf de Balkan naar Maastricht. Op de romp staat nadrukelijk dat de maatschappij uit Sarajevo komt.
Hier taxiet de B727-200 weer naar de 22 voor vertrek naar Joegoslavië.
Maastricht Airport February 1992.
Air Commerce was one of those dubious embargo-avoidance companies of the Yugoslavian JAT during the Balkan War. B727-200 YU-AKE flew regular refugees from the Balkan to Maastricht in this, compared to JAT, somewhat changed color scheme. On the fuselage it clearly states that the company is from Sarajevo.
Here the B727-200 taxis out to the 22 for departure to Yugoslavia.