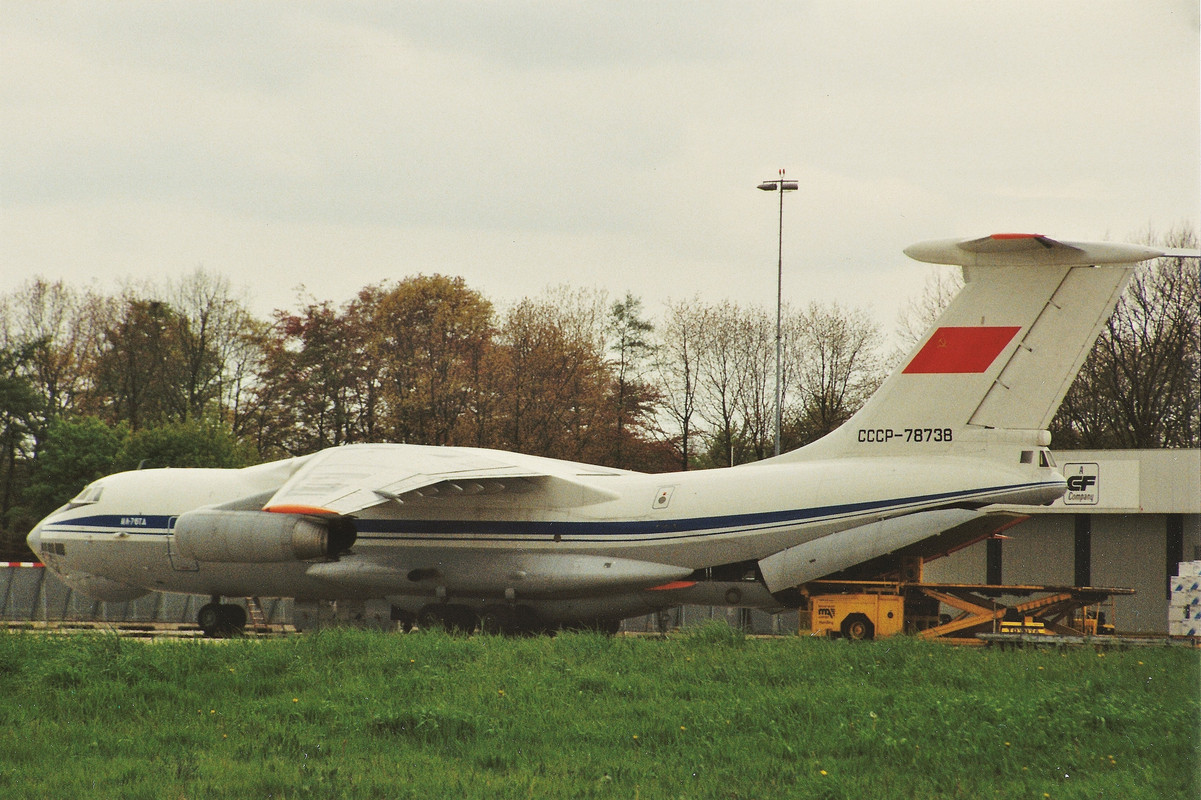 Maastricht Airport april 1992.
Aeroflot IL-76's kwamen in die tijd een paar keer per week opdraven op de zogenaamde SEA-AIR vluchten naar Vladiwostok via Moskou. Een beetje incognito was IL-76TD CCCP-78738 die wel het Aeroflot livery droeg, maar de titels ontbeerde. Hier word de Ilyushin geladen voor de vlucht naar het verre-Oosten.
Maastricht Airport April 1992.
At the time, Aeroflot IL-76s showed up a few times a week on the so-called SEA-AIR flights to Vladiwostok via Moscow. A bit incognito was IL-76TD CCCP-78738 which did carry the Aeroflot livery, but lacked the titles. Here the Ilyushin is loaded for the flight to the Far East.