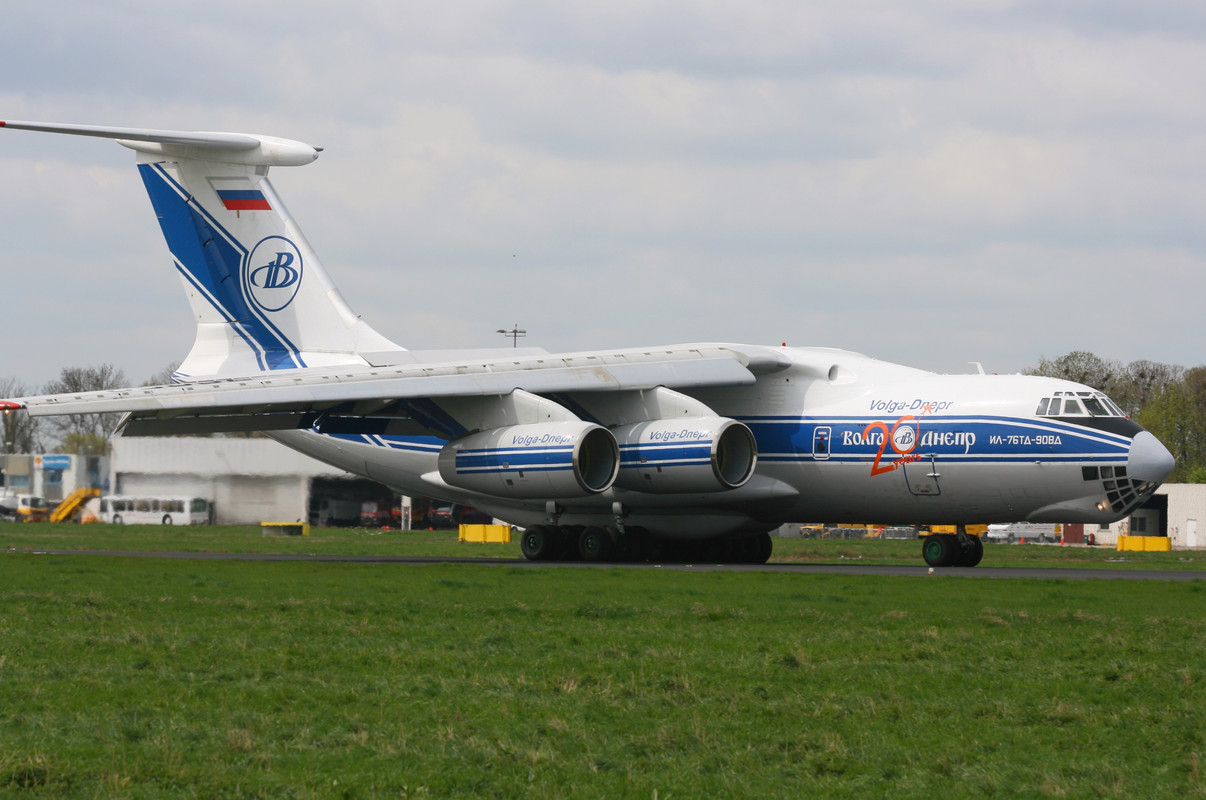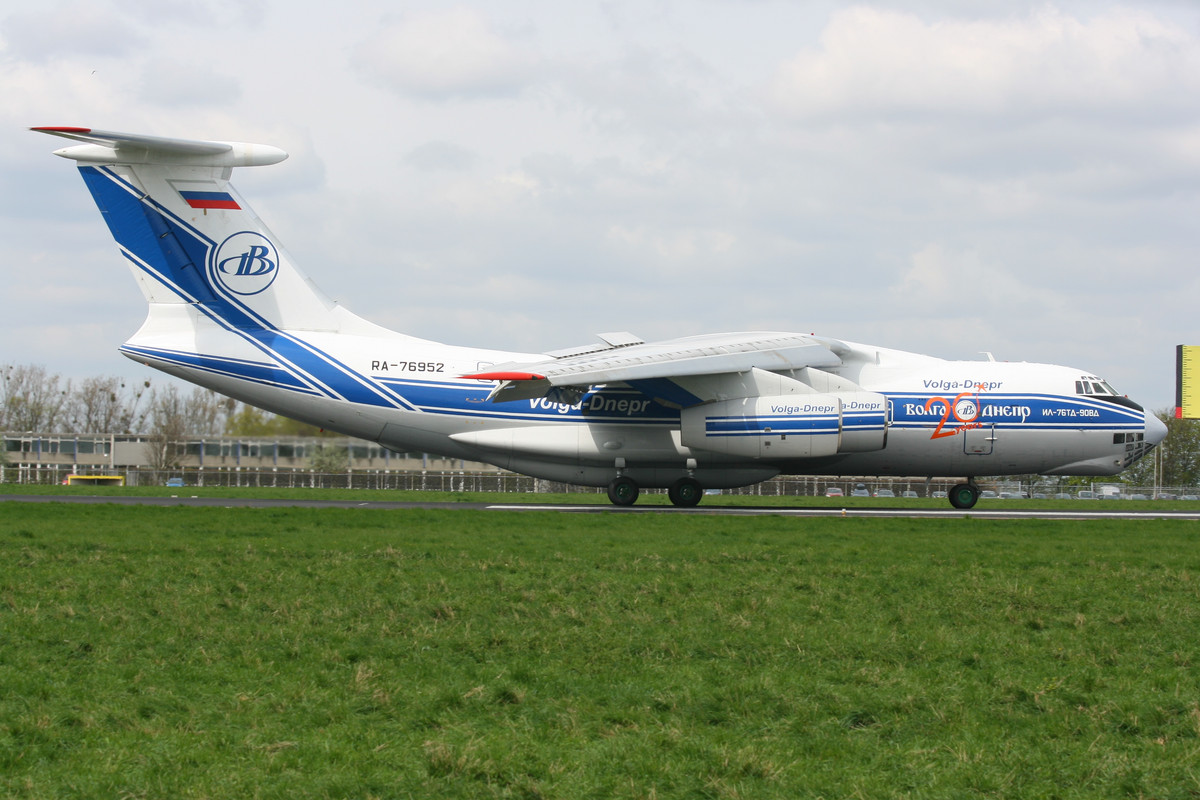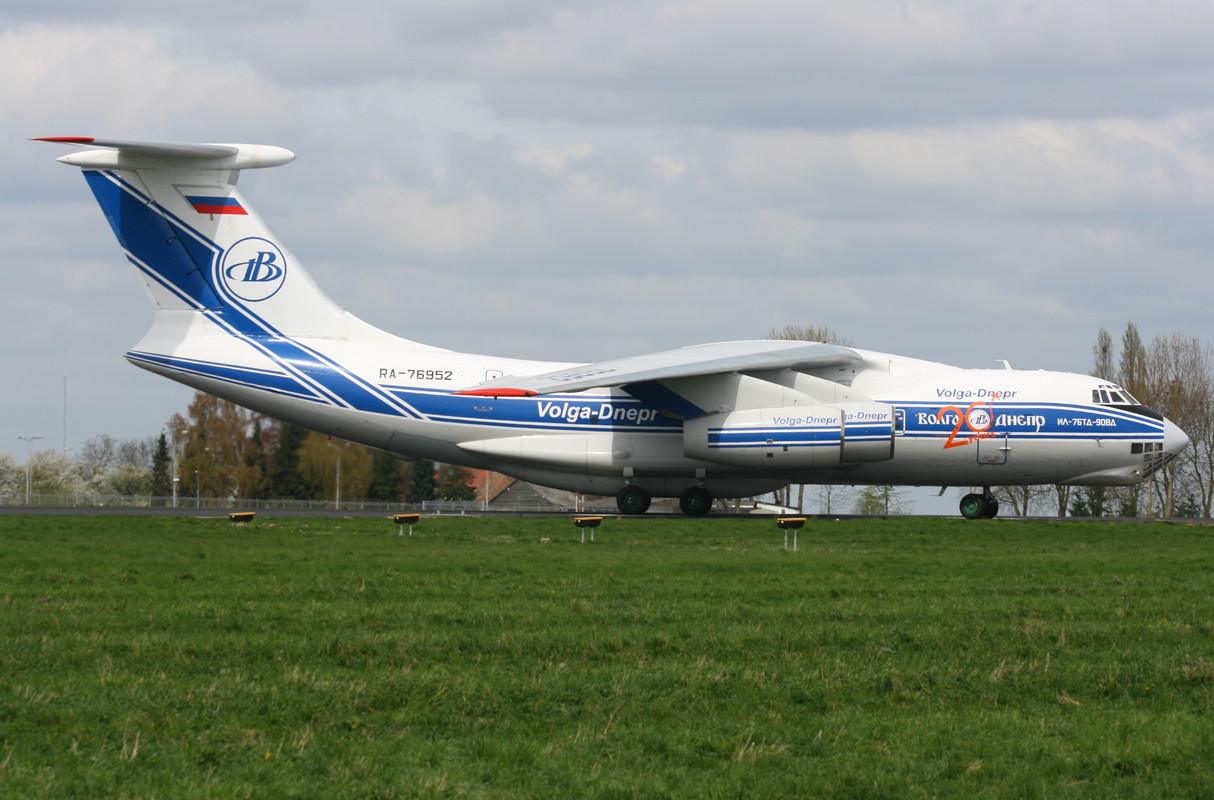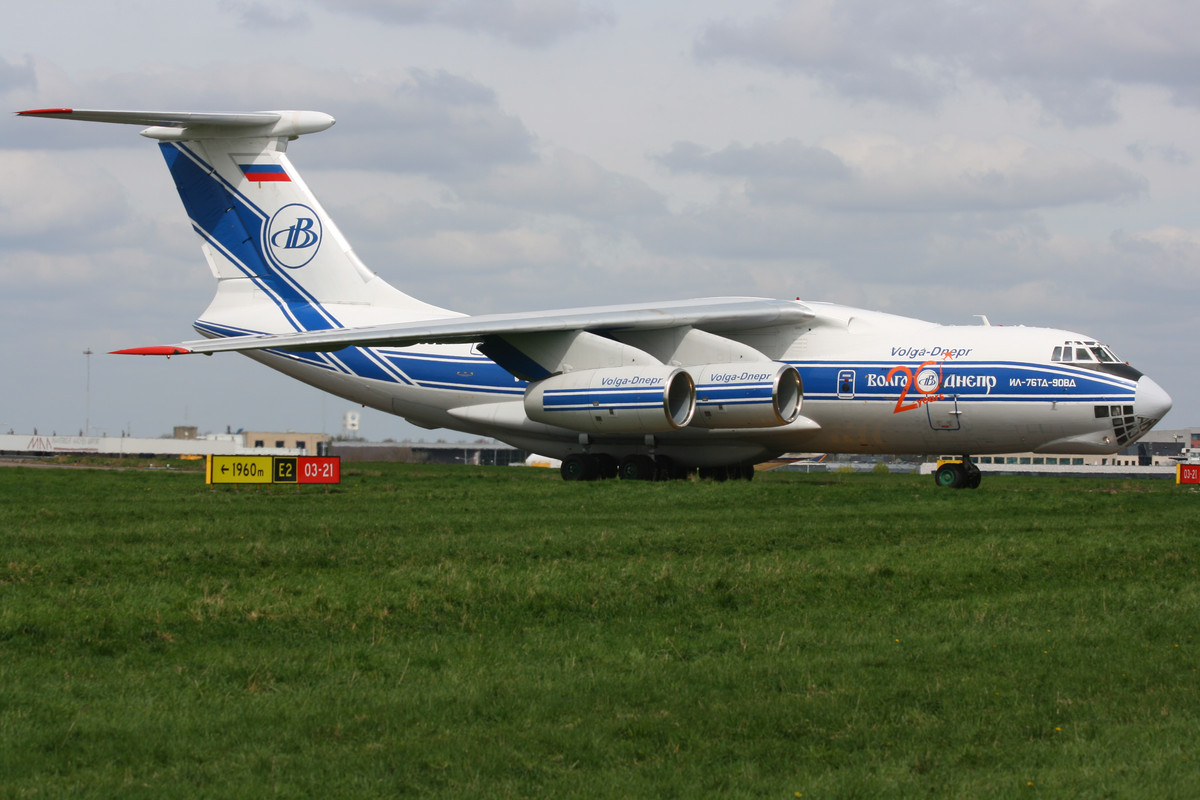 Maastricht 27 april 2013.
UPS Herkenbosch had die dag weer eens wat chartertjes uitgenodigd met vracht en de kisten kwamen van heinde en verre. Singapore Airlines kwam met een Boeing 747-400F uit het Verre Oosten. Fedex stuurde een McDonnell-Douglas MD-11F uit de VS. Cavok Airlines kwam met een Antonov An-12 uit Pardubice in Tsjechië. En ook deze Volga Dnepr Ilyushin IL-76-90VD kwam daar vandaan. Als ik mij niet vergis was dit een first visit of type want een IL-76-90VD hadden we nog niet gehad.
Volga Dnepr bestond in 2012 20 jaar, vandaar de feestelijke sticker op de romp.
We zien de Ilyushin hier na de landing op weg naar het C-platform.
That day UPS Herkenbosch had once again invited some charters with freight and the freighters came from everywhere. Singapore Airlines came in with a Boeing 747-400F from the Far East. Fedex sended a McDonnell-Douglas MD-11F from the US. Cavok Airlines came with an Antonov An-12 from Pardubice in the Czech Republic. And this Volga Dnepr Ilyushin IL-76-90VD also came from Pardubice. If I am not mistaken this was a first visit of type because we had not had an IL-76-90VD yet.
Volga Dnepr existed 20 years in 2012, hence the festive sticker on the fuselage.
We see the Ilyushin here after landing on the way to the C-platform.