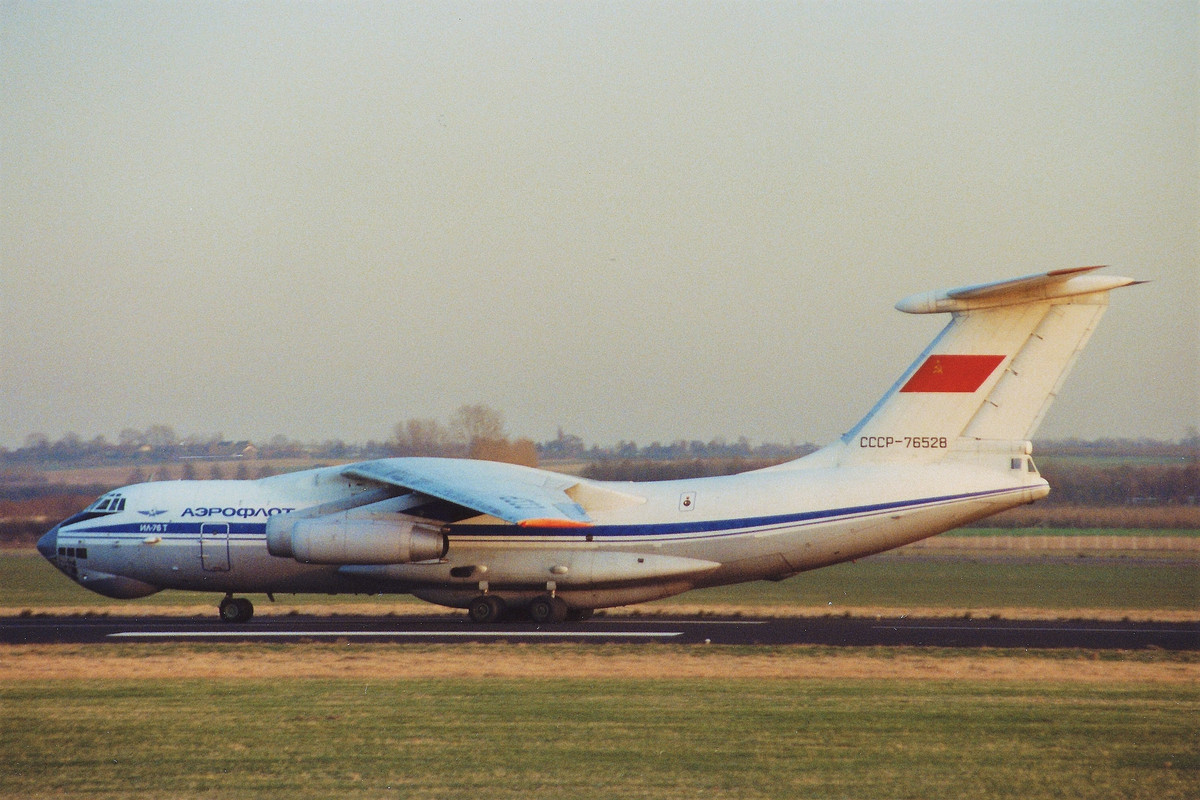 Maastricht december 1991.
In de zomer van 1991 startte Aeroflot een vrachtdienst op Beek volgens het Sea-Air concept. Een aantal keer per maand verscheen een IL-76 op deze vlucht waarmee de eerste IL-76 lijndienst een feit was. Het Sea-Air concept hield in dat de Ilyushin de vracht via Moskou naar Vladiwostok bracht, alwaar de goederen in een container gingen en het schip op naar een Oost-Aziatische of Australische bestemming. Hier zien we IL-76T CCCP-76528 uitrollen op een runway zero-four arrival vanuit Moskou voor het leveren en oppikken van een vrachtje voor Vladiwostok.
In the summer of 1991 Aeroflot started regular cargoflights between Maastricht-Moscow-Vladiwostok as, so called, Sea-Air concept. This meant that the cargo was flown to Vladiwostok, where the cargo was going on board a ship in containers, what transported the load to somewhere in East Asia or Australia. It was the very first regular flight at MST with an IL-76, although they only appeared a couple of times a month. Here you see IL-76TD CCCP-76528 rolling out on the 04 on arrival from Moscow to pick up a load for Vladiwostok.