The last episode of the AIA/Kalitta TriStar story is about the N106CK. This Tristar started her flying career in 1981 as G-BHBP for British Airways/Airtours. In 1991 Air lanka leased the TriStar from BA as 4R-ULM. In 1995 Marshalls of Cambridge converted the TriStar as freighter and American International Airways/Kalitta became the new owner. On her first visit to MST the TriStar still weared the basic Air Lanka Livery as it passed by from Ypsilante.
She was transferred to Kitty Hawk in 1999. However, she didn't last that long as she got scrapped in 2002 at VCV.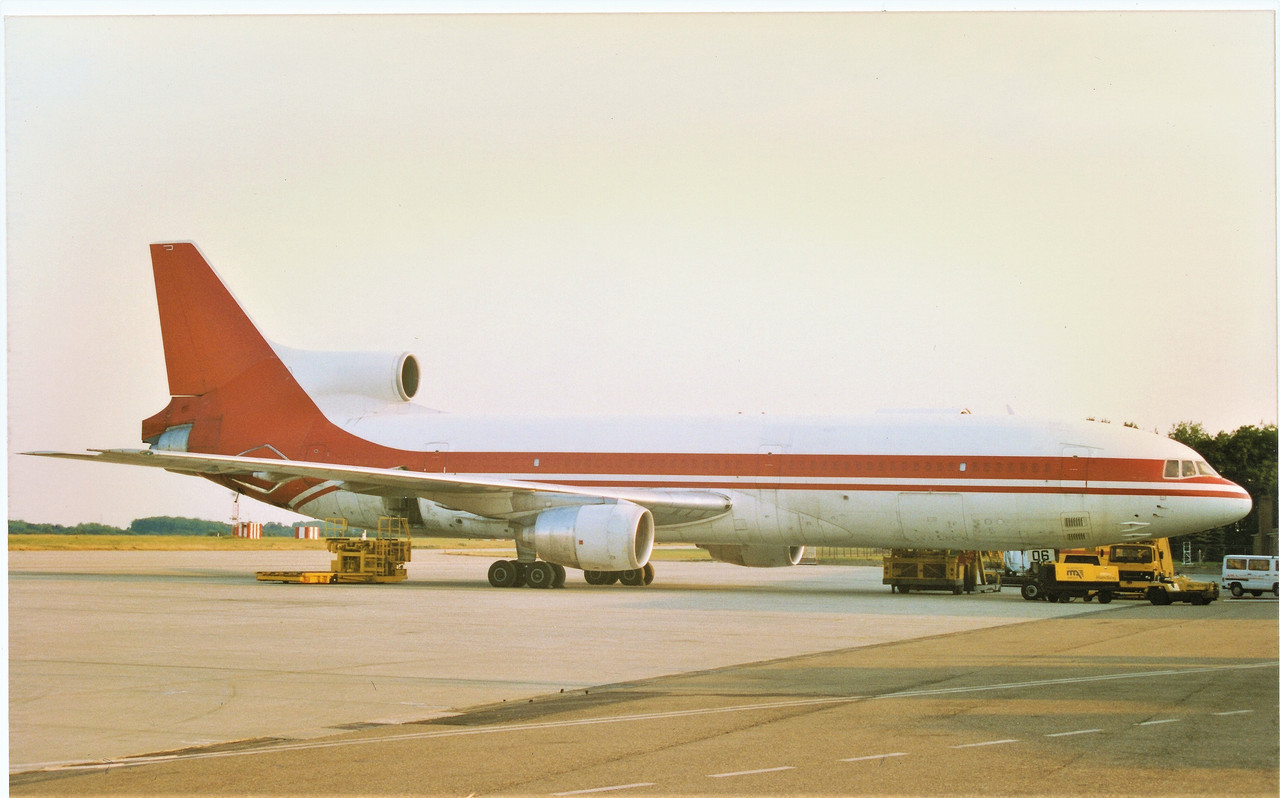 Bonus:
1995. N102CK was seen at Cambridge, together with the N103CK. Unfortunally the 103 was parked up in between the hangars.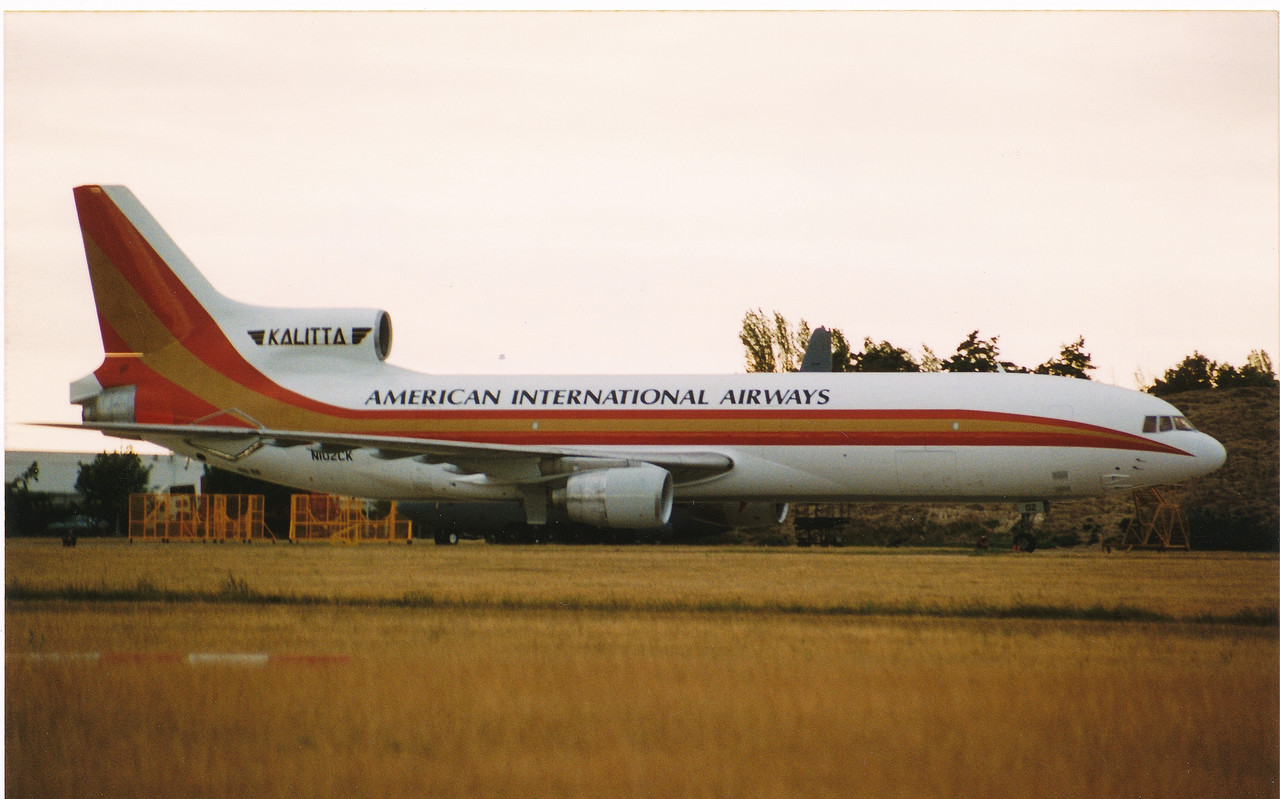 And did you know American International Airways had also PAX TriStars. I've catched L-1011 N109CK in 1997 at Paris CdG while going out for departure...