This week, unfortunally, the management of MAA decided to ban the An-12 as gesture to those little few who argue against the airport. You can discuss about the fact or it is a wise desicion, or not. I generally do understand why. After all, there's no other plane visiting MST where the pollution is as visible as the An-12, and that is what those people see. But however, I really regret the decision…
1992...Wasn't there really an An-12 before that time at MST? I think yes! But it must have been the fact that I wasn't there at the same time. I did captured An-12 YU-AIC of the Yugoslav Government at LHR in 1988, so it wasn't lack of interest in the plane.
A full load of little chickens were the purpose of the visit of Balkan An-12 LZ-BAE, here seeing backtracking the 22. She couldn't take a better day than the 30th of april 1992, as that was the first day of strikes in Germany, making a little Düsseldorf of Maastricht Airport.
She left the fleet of Balkan in 2003. Unfortunally this airframe is crashed somewhere in 2010.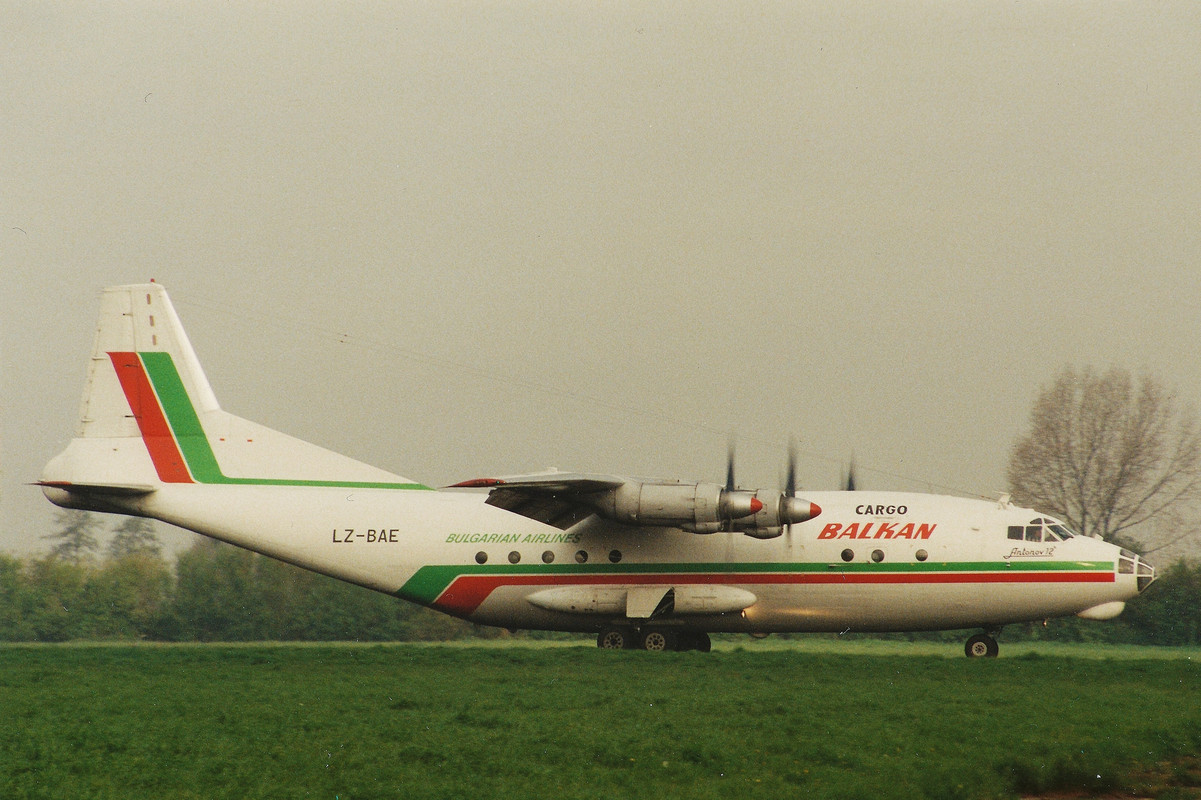 And here taken some later from the "dirty" left side...