The 30th of April 1992 was, apart from Queensday in the Netherlands, the start of a period of strike by German functionaries. They started their strikes from 0.00 hrs on and it ended 5 days later. All German airports were affected and Maastricht and Amsterdam received a lot of diversions by German holiday charters. Condor, Aero Lloyd and LTU chose Maastricht for their European, and North African destinations and Schiphol became LTU's long haul base for those days. For five days Beek was little Düsseldorf. LTU passed by with their B757's, L-1011's and their sole MD-11 those days. Unfortunally the MD-11 passed by at dinnertime, spending less than an hour at the B-apron, so I missed it. But I'd captured most of the visiting B757's and Lockheed l-1011 TriStars.
L-1011-500 D-AERL came in in the early afternoon on runway 22 from one of the the Canary Islands I believe. It left some later towards Palma de Mallorca.
Here you see the TriStar backtracking the 22 after her arrival.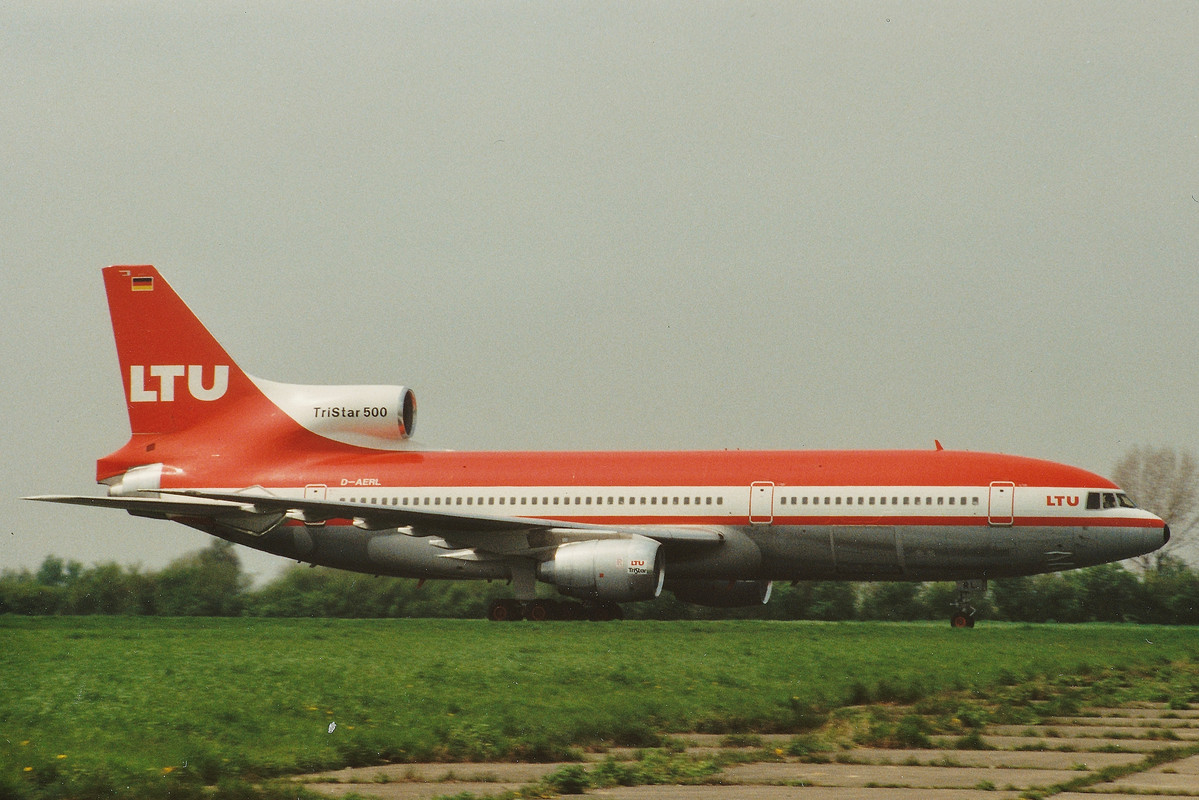 In 1996 Royal Jordanian took over the TriStar and registered it as JY-AGF. The airframe is reported as scrapped in MIA in 2002 as N596AH.