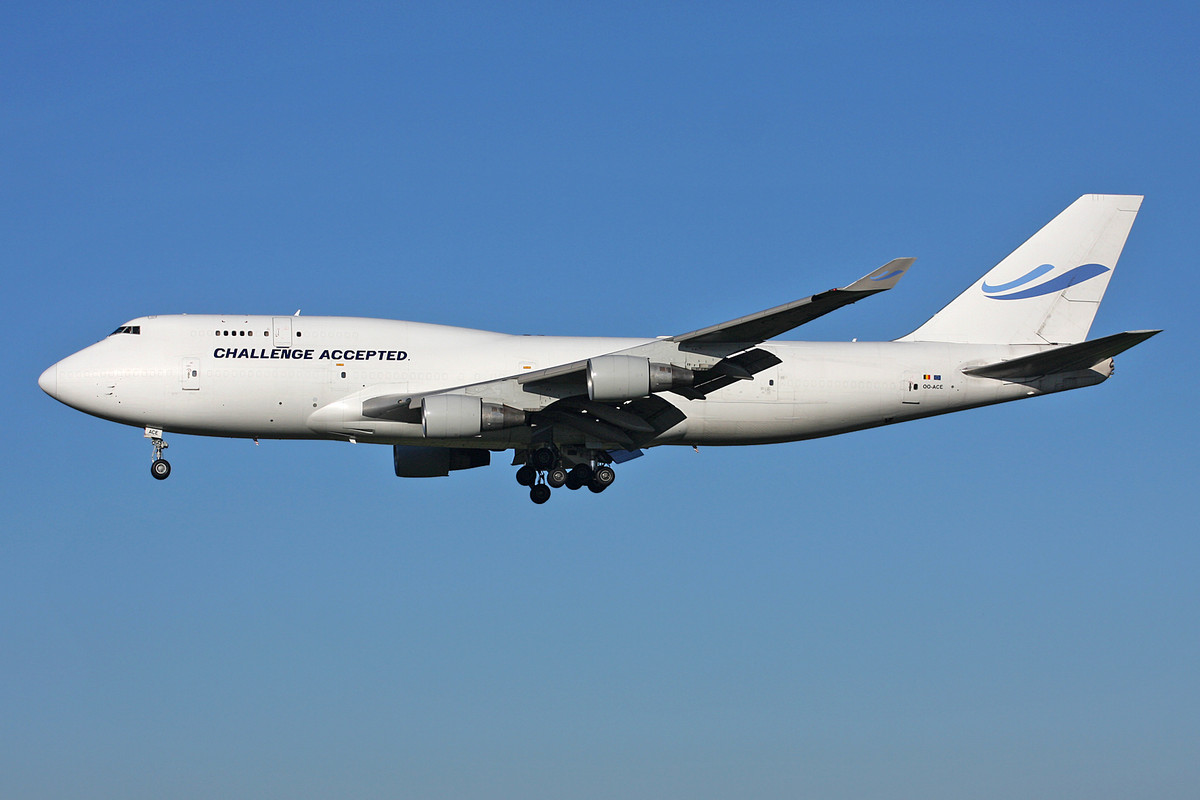 picture url
Kind Regards.
Jos.
---
Posts: 205
Joined: 08 Nov 2017, 11:35
---
Nice shots gents!
Visited Liège as well this morning. With the perfect weather, it was a nice morning to collect some regulars.
Daylight arrival of this ACE 747, former CAL 4X-ICC. AceFreight513 from Tel Aviv
ACE Belgium Freighters - Boeing 747-412(BCF) - OO-ACE
by
Jesse Vervoort
, on Flickr
Thereafter Ethiopian3720 from Addas Ababa
Ethiopian Cargo - Boeing 777-F6N - ET-APS
by
Jesse Vervoort
, on Flickr
Unfortunately, the weather at Luxembourg wasn't that great like in our region. Due to fog, some a/c had to divert to Liège, such as this KLM Cityhopper.
KLM Cityhopper - Embraer ER-190STD - PH-EZC
by
Jesse Vervoort
, on Flickr
Saudia Cargo commenced LGG ops late August with four flights a week. TC-ACF made a stop this morning before continuing to JFK
Saudia Cargo (AirACT) - Boeing 747-481(BDSF) - TC-ACF
by
Jesse Vervoort
, on Flickr
Another regular which was still missing in my collection. SE-RLA as Quality082B from Istanbul
West Air Sweden - Boeing 767-323(BDSF) - SE-RLA
by
Jesse Vervoort
, on Flickr
One of the few pax flights at LGG
TUI Belgium - Boeing 737-8BK(WL) - OO-JAA
by
Jesse Vervoort
, on Flickr
Another Diversion
Luxair - Bombardier Dash 8-402Q - LX-LQA
by
Jesse Vervoort
, on Flickr
4X-ICB still wearing the 'Challenge Accepted' sticker
CAL Cargo Airlines - Boeing 747-412(F) - 4X-ICB
by
Jesse Vervoort
, on Flickr
From Luxembourg, with a ryanair-style sticker on the nose
Ryanair - Boeing 737-8AS(WL) - EI-GJA
by
Jesse Vervoort
, on Flickr
And the final one for today, N512JN as Bambi2615 to Lagos
Western Global Airlines - McDonnell Douglas MD-11F - N512JN
by
Jesse Vervoort
, on Flickr
---
Nice Sunny shots all
Kind regards
Martijn Beckers
---